Learn More About holographic label Holographic label Sample 1 2 3 4 5 6 7 8 9 10 11 12 13 14 15 16 17 18 19 20 21 22 23 24 25 26 27 28 29 30 31 32 33 34 35 36 37 38 39 40 41 42 43 44 45 46 47 48 49 50 51 52 53 54 55 56 57 58 59 60 61 62 63 64 65 66 67 68 69 70 71 72 73 74 77 76 77 78 79 80 81 82 83 84 88 86 88 88 89 90

Holographic films are ideal in packaging industry for flexible packaging. Wide web holographic film are commonly used for printing, gift-wraps, packaging, lamination, stickers etc. The richness of the 3D hologram len film contributes to the sales that can be achieved by packaging of consumer items. 3D hologram len film has also developed into a major deterrent for duplication and counterfeiting of products such as credit cards, drivers licenses, pharmaceutical products, computer software etc.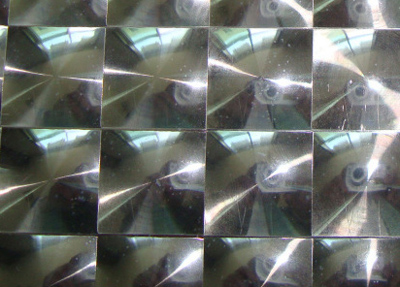 Holographic lens film are embossed and metallized on plastic film surface by hologram lens master by hologram embosser. It's plastic material which film thickness is 20um-200um. The main material is PET,OPP,CPP,PP, EVA or PVC.
Color coating layer or aluminium layer improves shinyness and decorative result of lens. These lens effects are very attractive and eye cashing for packaging and decoration. So hologram lens film are widely used for packaging and decoration industry, such as decorative lightings, building materials, advertisement decorations, fabric decorations, window stickers, adhesive stickers, sports equipments, etc.
These films are available in geometrical and custom made pattern in PET,OPP,CPP,PP, EVA or PVC. from 20 to 200 microns thickness, and up to 1200mm in width.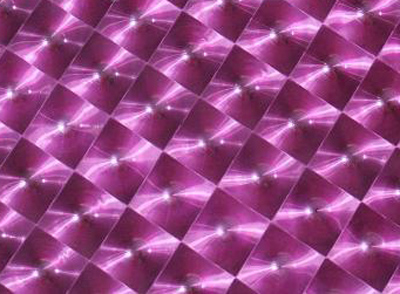 Material available
BOPP ------------ "Biaxial Oriented PolyPropylene"
PET ------------ "PolyEthylene Terephthalate"
PVC ------------ "Polyvinyl chloride"
A. PET hologram film, 20 micron, 30 micron thickness, silver , golden, green, blue,etc.
B. OPP hologram film,20 micron, 30 micron thickness, silver , golden, green, blue,etc.
C. transparent OPP, PET hologram film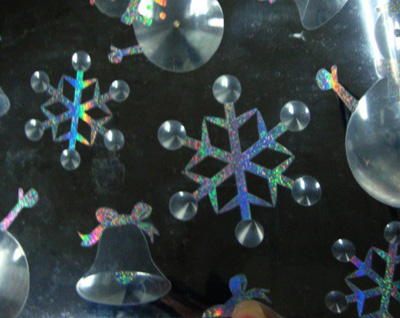 Hologram film with small dot design samples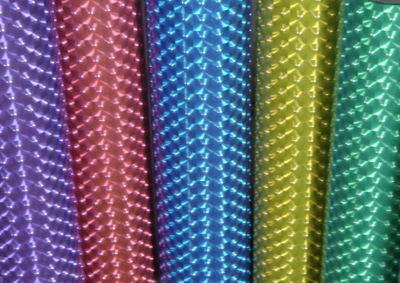 Hologram film with kinematic movement design samples. It's sample hologram design with different color.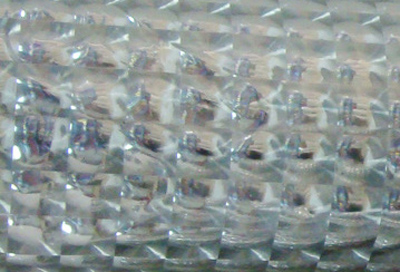 Special hologram film kinematic movement. It's very shining hologram design without normal hologram color. This is Len effect hologram film.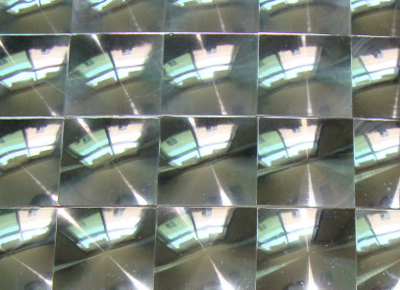 Applications :
* POUCHES
* GIFT WRAPPERS
* LAMINATION WITH PAPER
* PRESSURE SENSITIVE STICKER
* BOARD LAMINATION
* ADHESIVE TAPES
* STANDY POUCH
* CARRY BAGS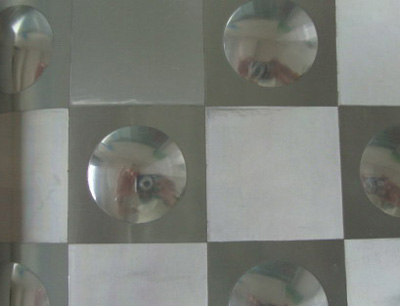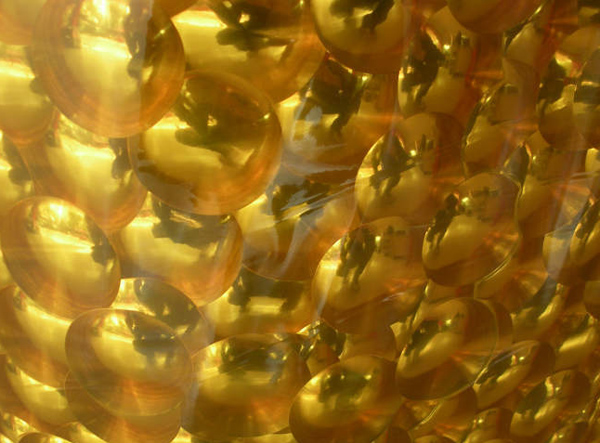 Fresnel Len Holographic Film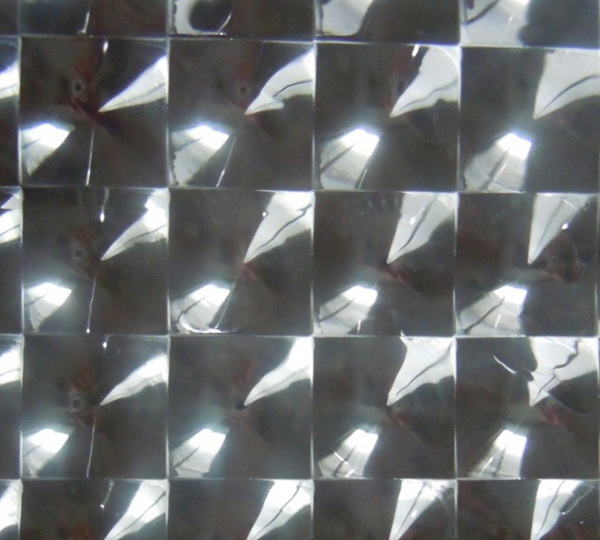 Fresnel Len Hologram Film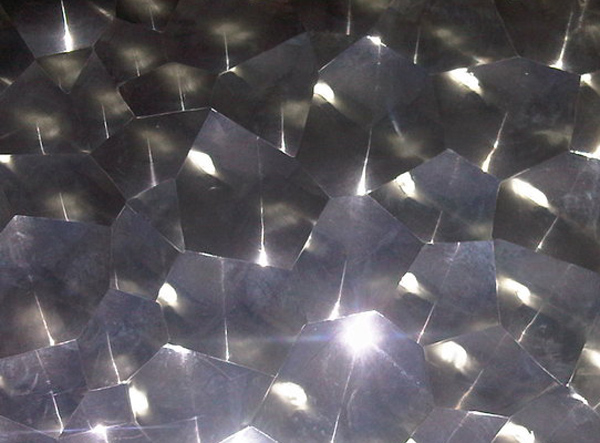 Fresnel Lens Holographic Film
Fresnel Lens Hologram Film
Fresnel Lens Film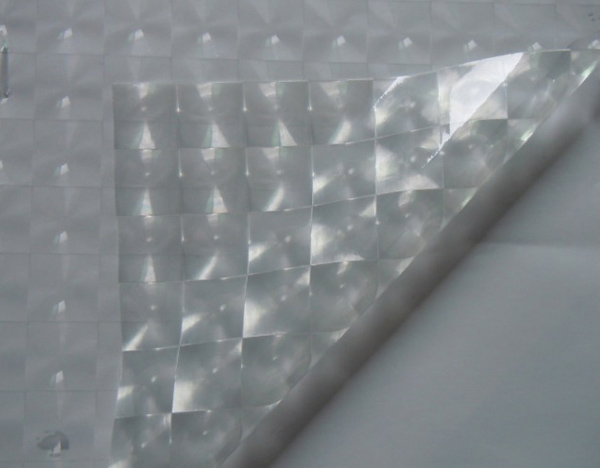 Fresnel Lens Film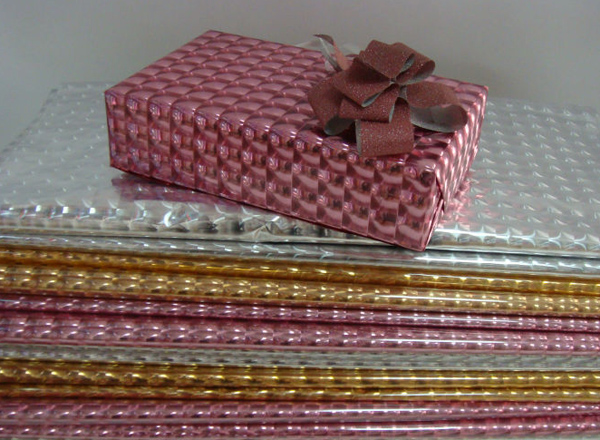 Fresnel Len Holographic Film and Hand Bag.
Use of Hologram Film and Lens Film
Holographic film:Laser film mainly adopt the technology of computer dot matrix photoetching,3D true color holographic, multiple& dynamic imaging. ( color available :golden, red, blue, green, purple,pink etc )

Lens Hologram film: For handbags, wrapping, gift box, Paper Carrier Bag, Shopping Bag, Paper bag, Kraft Paper bag, Paper Hand Bag, Paper bag with pp handle, Paper Carrier Bag. ( color available :golden, red, blue, green, purple,pink etc )
Hologram Silver Aluminum Film: Soft packing, as wads, can be printed, and also for handbags, wrapping and gift box, and can be printed
Transparent Hologram Film:For cover film of paper products such as books, magazines,carton, card etc
Hologram Paper: cigarette box,wine box packing etc. ( color available :golden, red, blue, green, purple,pink etc )
Holographic PET,BOPP,PVC,PP,CPP,PE or coating base material, finally , through hot stamping, transferring or laminating to make the packages' surface with laser effects. The hologram film thickness is15um-200um.It's being widely applied for the package of gift, food, medicine, daily necessities, wine& tobacco, also being used as decorations on fabric or glasses.